If You...
Feel stuck in your job and have no idea what to do next
Find yourself spinning your wheels with no focus or direction
Think you know what you want to do next, but have no idea how to go about it
Feel totally unsure about what you're even qualified to do
Have been at your job search for a while, not getting results
This is the PROGRAM FOR YOU!!!
The Career Transformation Group Coaching Program is a 6-WEEK Program and Community
for Job Seekers and Career Transitioners.
In this program we will work together to achieve YOUR career goals and aspirations.
"...I felt more confident and prepared than ever before."
Here is What You'll Learn Each Week
MASTER TODAY'S JOB MARKET:
Navigate today's job searching technologies so you can easily be found

Be where employers are and get connected to hidden job opportunities

Stop applying to jobs online and never hearing back

Use social media to connect with the right people for the right roles

Save time (!!!) and stop spinning your wheels
VIDEO MODULES INCLUDED:
The Top Job Searching Skills for 2018

What Most Job Seekers Think + Do

What Top Talent Does + What to Do First

How to be Where Recruiters Are
TELL A COMPELLING CAREER STORY + GET NOTICED:
Build the perfect keyword optimized resume

Rock your LinkedIn profile so that recruiters can easily find you

Market yourself on social media so employers will be knocking down your door

Get noticed online and stand out in the crowd

Pull together you skills and passions in one career story arch
VIDEO MODULES INCLUDED:
What Your Professional Brand Means

Act Like a Candidate, Think Like a Recruiter

Help Recruiters Find You

Develop Your Brand Story
BECOME THE NETWORKER YOU WERE MEANT TO BE:
Connect with new people with ease and fearlessness

Navigate professional social circles to meet the right people at the right level

Know the right tools and technologies to keep in touch with people

Confidently grow your network
VIDEO MODULES INCLUDED:
Old vs New Definition of Networking

Avoid Common Pitfalls of Networking

How to Always Be Networking
FINDING + LANDING INTERVIEWS AT YOUR DREAM COMPANIES:
How to effectively do company and industry research to identify the best companies to engage

Use online technologies effectively to find and land interviews (by not applying to job after job online and never hearing back).

The art of informational interviewing and getting your foot in the door
VIDEO MODULES INCLUDED:
How-to Engage New Contacts that Lead to Interviews

The Art of Asking for Interviews and Meetings

Top Tips for Informational Interviewing
ROCK THOSE INTERVIEWS:
Knock the socks off all interviewers through preparation and practice

Handle any interview situation with confidence and ease

Conquer any tough interview questions

Know how to best position your background and skills
VIDEO MODULES INCLUDED:
Night Before the Interview Checklist

Answering Tough Interview Questions

What Employers Really Care About

Preparing the List of Questions You Will Ask
GET PAID WHAT YOU'RE WORTH:
Successfully + confidently manage any offer you receive

Make sure you get the best possible salary (you deserve every last penny)

Avoid getting under-paid by knowing your worth

Navigate those tricky money conversations
VIDEO MODULES INCLUDED:
You Got an Offer, Now What?

Salary Talking Points

Negotiating Deal Breakers

Know Your Salary Worth
"Rebecca's approachable persona and positive spirit kept me motivated..."
Benefits of Coaching & Expected Outcomes
A transformed understanding of how to market and sell your unique skill sets
Confidence-building for your elevator pitch, informational interviews, and formal interview process
Mastery of LinkedIn and other social networking platforms
Industry expertise - an insider's knowledge of all aspects of the career lifecycle and global hiring practices
Finally figure out what types of roles really exist for you that are your best fit
How to create communications that will ensure your hear back from people you are reaching out to
Rock your interviews like you never have before
Get paid your worth by navigating your negotiations from a place of strength
Support during every step in the process
Stop doubting yourself and FINALLY live in to your success
What's Included in the Program?
Two 1:1 Career Coaching Sessions
Work directly with a Vertucci Group career coach to get a customized job search action plan
Receive guidance on your specific industry, challenges and concerns
Get direct feedback on your resume, profile, emails, cover letters and marketing materials
Interview role-playing, coaching and feedback
VALUE $997
Resume + LinkedIn Profile Makeover
Take your resume and profile to the next level, ensuring that both are keyword optimized and meeting today's professional standards
Have a professional opinion on how to showcase your skills, talents and experience in a compelling way
Take the guessing game out of what works and what doesn't!
VALUE $497
Online Video Classes
Build your LinkedIn Profile & Professional Resume: 3 hrs, 33 modules
Job Searching Skills for 2018: 1.5 hrs, 29 modules
Grow Your Network: 1.5 hrs, 24 modules
Nail Your Interview: 1 hr, 21 modules
Negotiate Top Job Offers: 1 hr, 19 modules
Each video class comes with: cheat sheets, tutorials, demos & walk-throughs
VALUE $750
Private Online Facebook Community
Interact with the group between sessions
Weekly content and video live sessions
Ask questions, get feedback, and receive community support
Grow your network and help each other out
PRICELESS
Yes, I AM Ready to Transform My Career!
We are confident that over our 6 weeks together, you will take major steps towards your BIG goals.
Here is the question: Is NOW the time? Are you READY?
If the answer is YES... then let's make this happen!
When you implement all that you learn in this program, there is no way your career won't be totally transformed.
We'd love to have you!
We offer 1 payment of $1997
or installments
of 3 payments of $697
"Rebecca's experience in career development and recruitment has been invaluable. Through her guidance, I've saved time and money."
Research Study Coordinator, Memorial Sloan Kettering
"I took two courses with Rebecca on Udemy. I was still job hunting when I took her classes and was starting to get frustrated when I was still not able to land a job even 4 months after graduating from college. One was on the Job Search, and the other one was about answering interview questions. Both courses were tremendously helpful to me. Rebecca has a very approachable persona and her positive spirit kept me motivated in my job search. I took further training in preparing for my interview and I am so happy that I finally got the dream job. Her words are indeed true that you will get the job if you stay positive and persistent. That was my takeaway from her courses. I would gladly recommend anyone to take her courses on Udemy."
"Before chatting with Rebecca I never would have thought I needed a Career Coach. I have been working for over 20 successful years in my business and consider myself a savvy career professional. I felt I was doing all of the right things. Rebecca helped me realize, however, that I could negotiate from a stronger position than I thought I could - and how important this is to accomplishing and even exceeding my goals. Her coaching accomplished in a short time what I never could have envisioned for myself, and definitely resulted in a higher salary than I likely would have obtained on my own. More than anything, she boosted my confidence and made me feel empowered to go for the things I really wanted."
Senior Director of Transit Development, New York City Department of Transportation
E-commerce Editor, Barneys New York
"After nine years of working in fashion magazine publishing, I joined Rebecca's group coaching program because I knew I was ready for a change and a new challenge. The problem was I wasn't quite sure where to start or how my skills would translate into an ever-changing market. Each week Rebecca assigned reading and video assignments that covered everything from perfecting my cover letter and resume to networking and negotiating an offer. The group coaching program was like my very own support group. During our weekly group video conference chats, we would each take a turn sharing not only our accomplishments of the week but also our doubts and fears. We were each other's cheerleaders and motivators. We would inspire each other to keep pushing forward and fighting for the goals we set. Job searching is exhausting!! Working with Rebecca helped me stay focused and inspired, and also gave me the confidence boost that I needed to seek out a new opportunity. And when I found an opportunity I wanted to pursue, Rebecca was there each step of the way offering her advice and support. I truly believe if I had not joined this program, I would still only be dreaming of my next opportunity instead of living it!"
"The group coaching program helped me with accountability… and it helped to encourage and inspire me and continues to challenge me. I am not just helping myself improve, I'm helping the group, too. And vice versa"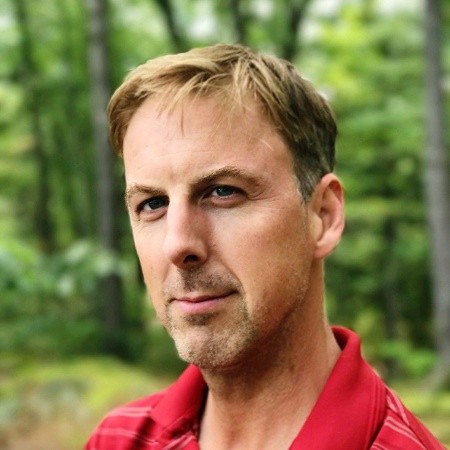 Locations Scout, Universal Television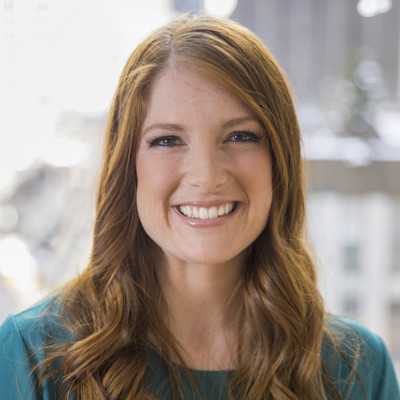 Creative Director, Travel Channel
"I am well into my career and have been on plenty of interviews over the years. I am usually good at them. But when I was up for a DREAM ROLE, I knew I needed Rebecca's help. She gave me amazing incite into the interview process and helped make sure I presented my best self. I felt more confident and prepared than ever before. I went on to do 3 more rounds of interviews and ultimately got the job! I know how I presented myself during the interview process was key to my success, and I am so grateful I had Rebecca in my corner."
"Rebecca is not only a career coach. She is more than that. Apart from having an amazing knowledge of everything career related (how to look for jobs, how to excel job interviews, negotiation skills, knowing recruitment inside and out)...
She knows how to motivate, encourage and empower everyone who feels lost in the tough world of job searching.
When l met her a year ago, we made a plan to find a job (in a different city in a different country, which seemed to be impossible that time). With her support and help through and through, l am now starting a new job and relocating to my dream place. I learnt so much from her in the last year; l gained knowledge and self-confident and a friend too. Without her, it would have never happened. "
VIP Executive Account Manager, GVC Group
Options include 1 payment of $1997 or installments of 3 payments of $697
Speaker | LinkedIn Insider | Recruiting Expert | Entrepreneur
Rebecca is passionate about helping people succeed in all phases in life. She is a proven expert on recruiting, hiring, social media marketing and all things LinkedIn. Her distinguished career began as a recruiter in New York City before moving to a Director of Career Services role within higher education. Now as part of her role as a Senior Customer Success Manager at LinkedIn, she trains the recruiters for global companies on how to use LinkedIn and trains them on the development of their hiring, marketing, social media and employer brand strategy needs.
As a co-founder of The Vertucci Group and Career Academy, Rebecca shares her extensive knowledge and unique perspective with recruiters, hiring managers, career professionals, and entrepreneurs through her online course offerings, public speaking, and group coaching programs.