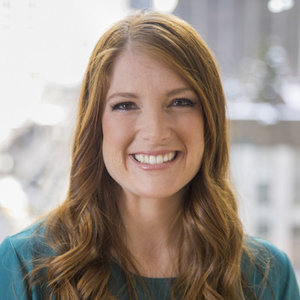 Creative Director, Travel Channel
"I am well into my career and have been on plenty of interviews over the years. I am usually good at them. But when I was up for a DREAM ROLE, I knew I needed Rebecca's help. She gave me amazing incite into the interview process and helped make sure I presented my best self. I felt more confident and prepared than ever before. I went on to do 3 more rounds of interviews and ultimately got the job! I know how I presented myself during the interview process was key to my success, and I am so grateful I had Rebecca in my corner."
"I've been working for over 20 successful years in my business and consider myself a savvy career professional. I felt I was doing all of the right things. Rebecca helped me realize, however, that I could negotiate from a stronger position than I thought I could - and how important this is to accomplishing and even exceeding my goals. Her coaching accomplished in a short time what I never could have envisioned for myself, and definitely resulted in a higher salary than I likely would have obtained on my own. More than anything, she boosted my confidence and made me feel empowered to go for the things I really wanted. Before chatting with Rebecca I never would have thought I needed a Career Coach. I have been working for over 20 successful years in my business and consider myself a savvy career professional. I felt I was doing all of the right things. Rebecca helped me realize, however, that I could negotiate from a stronger position than I thought I could - and how important this is to accomplishing and even exceeding my goals. Her coaching accomplished in a short time what I never could have envisioned for myself, and definitely resulted in a higher salary than I likely would have obtained on my own. More than anything, she boosted my confidence and made me feel empowered to go for the things I really wanted."
Janet Jenkins - Senior Director of Transit Development, New York City Department of Transportation
"After nine years of working in fashion magazine publishing, I was ready for a change and a new challenge. The problem was I wasn't quite sure where to start or how my skills would translate into an ever-changing market. Working with Rebecca helped me stay focused and inspired, and also gave me the confidence boost that I needed to seek out a new opportunity. Each week she assigned reading and video assignments that covered everything from perfecting my cover letter to negotiating an offer. And when I found an opportunity I wanted to pursue, Rebecca was there each step of the way offering her advice and support. I truly believe if I had not reached out to her, I would still only be dreaming of my next opportunity instead of living it!"
Natasha Clarke - E-commerce Editor, Barneys New York
"Rebecca is not only a career coach. She is more than that. Apart from having an amazing knowledge of everything career related (how to look for jobs, how to excel job interviews, negotiation skills, knowing recruitment inside and out)... She knows how to motivate, encourage and empower everyone who feels lost in the tough world of job searching. When l met her a year ago, we made a plan to find a job (in a different city in a different country, which seemed to be impossible that time). With her support and help through and through, l am now starting a new job and relocating to my dream place. I learnt so much from her in the last year; l gained knowledge and self-confident and a friend too. Without her, it would have never happened."
VIP Executive Account Manager, GVC Group
"Rebecca has mentored me throughout my career with navigating through the recruitment process. She provides great insight for how to 'find work' by helping to identify opportunities that are a win-win for the candidate and the company. Above all, Rebecca has an inspiring attitude that is contagious and motivating!"
Lauren Herder - Senior Manager, Ernst & Young
"The group coaching program helped me with accountability… and it helped to encourage and inspire me and continues to challenge me. I am not just helping myself improve, I'm helping the group, too. And vice versa"
Derek Miller - Locations Scout, Universal Television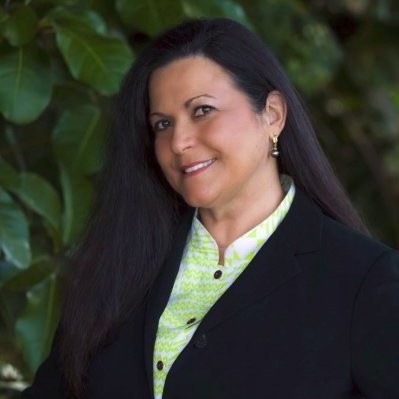 Advisor & Trainer, Workforce Training Solutions
"I came to the point in my life that I couldn't ignore my entrepreneurial spirit anymore. I knew I needed help with navigating through the journey from working for someone to working for myself. I took courses online through Udemy and came across an instructor that I really liked, Rebecca Vertucci from Vertucci Career Academy. Her courses were ease to follow and provided practical information. She stood out! We connected and I knew Rebecca was the career coach I needed on my team. Rebecca's experience in career development and recruitment has been invaluable. Through her guidance, I've saved time and money. Her business experience has aided me in starting my own business. Rebecca also understands the importance of positive thinking and has provided excellent material and pep talks that have been very helpful with overcoming my fears. Her determination to make a difference for people wanting to make a change is always evident. She's great at keeping me focused with goal setting. She is fully equipped with the tools and encouragement one needs to succeed. I highly recommend Rebecca Vertucci for anyone wanting to make and create their dream career."
"I found Rebecca on FlexJobs. I was a year and a half deep in a fruitless, frustrating job search. I had thrown resume after resume into the black hole with nothing to show for it but a few phone interviews. I was ready to give up and stop wasting my time. However, when I saw Rebecca's post, I thought "hey - maybe it's not me - maybe I just need some help. Rebecca and I weren't five minutes into our discovery call when she reached inside me, pulled out my sleeping entrepreneur, kicked her in the butt, and pushed her to the forefront. Wow. Rebecca quickly helped me define my business and choose a niche. I have seen other people struggle with that process. Rebecca is a pro at connecting people with their dream jobs, but she also is an entrepreneur. She knew exactly how to guide me through the tangle of options, and she gave me the confidence to make the right business decisions for me. The process felt organic and natural. Rebecca pushed me to conduct informational interviews to further define my niche and find their pain points. I am not an outgoing person, but Rebecca helped me see these interviews as fun opportunities to connect and learn. I actually enjoy talking to new people now, which is a huge plus on discovery calls!"

"I learned so much about leading, teaching, and presentation style simply by watching Rebecca's webinars, participating in various group trainings, and catching her live sessions. Rebecca connects with her audience so quickly and frames her information precisely for each particular audience's benefit. She knows her stuff - clearly - but there are a lot of very knowledgeable people who cannot teach or communicate. Rebecca shines as a coach, teacher, and communicator. In addition to coaching, supporting, and pushing me, Rebecca knows what information I am going to need before I do! She walks the walk as an entrepreneur, so she is always there at just the right time with discovery questions, sample emails, guidance on closing, and all kinds of resources I didn't know I would need and answers to questions I didn't know to ask. I can't believe how my life has transformed since I met Rebecca. I am so excited about my business and I can see the possibility of quitting my day job and doing what I LOVE full-time. I don't really have words for the critical role Rebecca played in this process and how important she will continue to be to me as I grow my business. If you are an entrepreneur (either budding or experienced), do yourself a favor. Schedule a call with Rebecca and let her shine a light on you and your dreams!"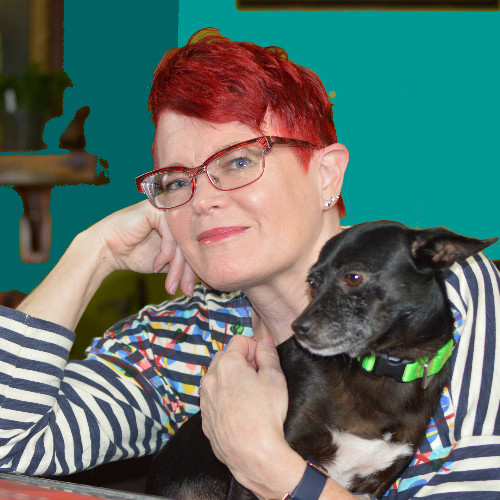 Robin Rocks! Digital Marketing
"Rebecca – you were outstanding! So many of the team members reached out to me afterwards to say how much they learned today. I loved how you tied success to analytics and reinforced the "Whys" of why it's important. You really showed how you know our industry, absolutely great."
Martine Radcliffe - VP Talent Acquisition
"The team LOVED Rebecca and felt that she was very knowledgeable, clear, and patient."
Emily Ramos - Sr. Human Resources Manager
"Rebecca did an excellent job with our Employee Resource Group workshops, helping employees to get the most out of LinkedIn and truly elevate their personal brand. She's a total pro!"
Ashley Mcpherson - Global Talent Acquisition Consultant
"That was an amazing presentation I really appreciated your facilitation skills. The feedback we heard after the event was extremely positive and we'd love to have you back whenever you're available."
Leah Goldson - Manager, Alumni Career Services
"Spending time with Rebecca really helped us to learn things in a new way. Her time was invaluable."
Varsha Lapsia - Corporate Recruiting Manager
Client Service & Consulting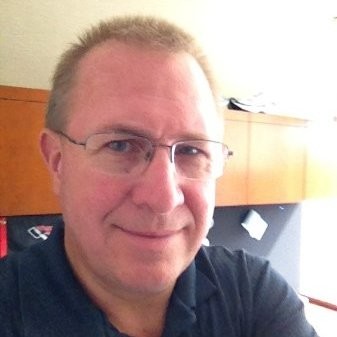 Chief Marketing Officer. Fidelis Interactive
"I have known Anthony for a dozen years or so and we've worked on many high-profile assignments together. During this time I've relied on his knowledge and sound judgment to tackle a variety of difficult tasks. Part account management, part creative talent and part technologist give him a unique ability to see a project from all sides. A perfect marketing skill set in a digital world."
Working with Anthony was an exciting time for a challenging client. He managed a creative team that helped to educate and sell digital functionality that is now being heralded as best-in-class. The partnership would not have succeeded without equal amounts of conviction and compromise.
Robert Brady - SVP Group Management Director at Area 23
"It was a pleasure to work with Anthony. He is very personable, has a great attitude and easy to get along with, possessing a drive and determination to produce great work, and passionate about what he does. He was always able to maintain a high client satisfaction level for those he managed and will continue to do so with those he works for and with."
Chris Dowling - Chief Creative Officer at 214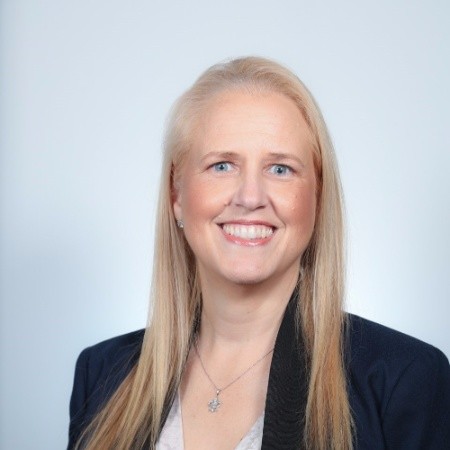 Global Marketing and Content Executive
"When Anthony joined Marden Kane, he saved the Cisco account. He is extremely knowledgeable about his field and was able to jump into a strained relationship during an overseas meeting and please very demanding clients. His interpersonal skills were truly tested in this environment and he rose to the occasion, deftly balancing the needs of his firm and his clients. When it comes to marketing, he just gets it. I truly hope to work with him again."
"Anthony is a passionate, dedicated professional. He is a truly superb client advocate who works tirelessly to understand, advise and work through any and all situations that may arise. He is a tremendous resource - smart, astute and well versed in our field - and last but not least, a terrific person to be around!"
Hilarie Viener - Founder at Viener & Partners
"I have worked with Anthony for many years. He has a great work ethic and creative mind. He keeps himself well informed and has a real sixth sense for market trends. As a producer he has shown strong leadership on numerous projects."
Chris Stearns - VP, at Aerial Inspection & Filming Services, LLC
"When I worked for Anthony at Hill Holliday, I looked forward to going into the office every morning (and I am not a morning person ;)). He is an extremely collaborative manager. He always invited me to work on more high-level projects together, but he left the day-to-day to me. I always felt like I had his support, but that he trusted me and respected my work at the same time.

Anthony was always available for questions and open to new ideas. He built our account team and he encouraged us to grow. I learned so much from him as a leader. I was incredibly lucky to have a manager like Anthony, and if we cross business paths once more, I would jump at the chance to work for him again!"
Catey Galatola - VP, Account Director
"Anthony is a true professional and a pleasure to work with. Our entire team value his contributions. His easy-going approach kept us all calm and on track through some very challenging project development issues. It's a shame that I could only select only three top attributes for him for this recommendation.

Anthony joined the project team in the middle of an at-risk project. He hit the ground running and helped us turn everything around. His knowledge and outstanding service made all the difference and the project is a success. The project support he offers seems to be a rare thing. It is a key competent for us when choosing partner agencies."
Patricia Landgraf - Creative Services
"Great speaker! The information provided can be immediately applied and has more value because it comes from someone that has recruiting experience." Denise L. Harris
"This course has a lot of great information in it. I realized a lot of things that I was doing incorrectly in my resume and in my LinkedIn profile, and how to strategically get my brand in front of hiring managers." Tim Cook
"I've taken all of Rebecca's courses and this one is (more or less) the centerpiece of the five. Without the information in this course, you can't get to those next steps in the process. So I highly recommend this course to those job seekers looking to maximize their employment opportunities by optimizing their online presence and profiles. Rebecca's the perfect instructor as she's worked for years as a recruiter and also works at LinkedIn. Her advice is solid." Margaret Lovell
"Thank you so much for this course. I've watched several courses regarding LinkedIn and felt like I was still missing something until I watched your course. Your course was incredibly informative. And thank you so much for the information for veterans! My husband is a veteran and the information you presented is incredibly helpful. Thanks again! Patricia Jacks
"I took two courses with Rebecca on Udemy. I was still job hunting when I took her classes and was starting to get frustrated when I was still not able to land a job even 4 months after graduating from college. One was on the Job Search, and the other one was about answering interview questions. Both courses were tremendously helpful to me. Rebecca has a very approachable persona and her positive spirit kept me motivated in my job search. I took further training in preparing for my interview and I am so happy that I finally got the dream job. Her words are indeed true that you will get the job if you stay positive and persistent. That was my takeaway from her courses. I would gladly recommend anyone to take her courses on Udemy." Vidhi Mulani - Research Study Coordinator, Memorial Sloan Kettering
"This class spoke to me. I was one of the people feeling dejected from not hearing back from many of the applications I filled out online. I had no idea I was approaching the job hunt incorrectly. Now I am armed with job seeking information that will actually work." Fred Hotchkiss
"Rebecca's experience shines through in this course. Because of her passion for helping people find the right job, taking this course and asking questions through lecture discussions or direct messages can be a surefire way to land the job that never got posted, which happens to be a perfect fit for your skillset." Algernon A. Tucker
"I really enjoyed the insights provided here about searching for a job. As someone who is currently seeking employment, it is helpful to hear an inside perspective on recruiting from someone who doesn't have any skin in the game of my job search (I don't want a job from them, they don't want to hire me). I never thought to use some of these resources provided before, but I will definitely look into them. Thanks!" Julia L
"This is a great course if you're looking to find the best ways to connect with people and grow your network (predominantly on LinkedIn, where Rebecca works). I'm enrolled in Rebecca's other career courses and I consider these a smart investment." Margaret Lovell
Like the info. I also agree that Networking is not the word but relationships is! Colleen Parisi
"It was a great course and I learned many things that seem obvious now. Definitely a course that everyone going for a job interview should do. And it helped me feel a whole lot more prepared and I thought I was doing pretty well before. But it really goes to show how a professional can spruce you up. Thank you!" Jannat Bhangal
"Great module. I like the tools. A template on references would be great." Joseph Montemorano
"This course is very informative. It provides all the information I am looking for when it comes to job interview. Thanks very much Rebecca." Chau Vu
"Real world examples from a hiring recruiter makes this a fantastic course for job seekers!" Angelique Barthel
"This was a really helpful course. She broke down the interview process in a simple and understandable manner. The videos were really well done too, it felt like she was in the room with me." Carl Herder
"Thanks for your advice on how best to prepare for interviews! You made the challenge of tackling the steps easy to break down and tactical." Enlin Chua
"I took Rebecca's free dream jobs course and afterward decided to sign up for the other five. They have been worth every penny so far. The courses I'm most interested in are this one and the job interviews one because I need to brush up on those skills. I recommend all of Rebecca's courses to those who are current job seekers and even those who are employed but want to keep brushed up on their career skills." Margaret Lovell
"Another great Vertucci Career Academy course. Having been out of the job hunt for almost 25 years I had no idea how to approach these topics before this course." Fred Hotchkiss
"Rebecca really knows how to engage her audience and I'm sure if anyone takes a fraction of her energy into anything, they'll be sure to succeed. With great listing examples of how to counter offer or be upfront about what you want without sounding arrogant, I'm sure this course will benefit anyone who chooses to enroll." Youngin
Great course!! Rebecca's explanation is clear and awesome! Feels like she is a friend talking to you, guiding you on the path to negotiate your best offer! Abhinav Shrivastava